Wohnung in Wien 1.
Next to town hall and parliament: Old style residences at it's best !
Wohnfläche: 155 m² - Kaufpreis: € 1.800.000,-
Next to town hall and parliament: Old style residences at it's best
Completely refurbished old-style apartments at a turn of the century building near Ringstraße and town hall
Elegant and spacious rooms with maginificent old-style details invite you to stay. The modified elevator leads from the entrance area directly to the apartment at the 3rd floor with approx. 155 m2.
Staircase and corridors with classic stylistic features such as mosaic flooring, coffered style doors, box type windows with satin-etched glasses, stucco ornamentation, room height of approx. 3,8 m.
Floor covering at the rooms with wonderful herringbone and star design parquet made of massive oak wood.
Typical old style suite of 3 south side rooms, 2 bathrooms - one with tub, one with walk-in shower, 2 toilets (1 for guests next to entrance), service lines for open kitchen with possible freestanding kitchen island prepaired.
The central living room offers approx. 52 m2, two further rooms with approx. 37 m2 and 22 m2.
Separated service or storage room. Division into 4 rooms easily feasilbe.
Modern central floor heating without radiators at the rooms by gas thermal value equimpent/boiler at sep. room.
New installation of all discharge/lines and electric lines, prepaired for individual interior design. Timeless design of coverings of wiring devices by Siemens. If requested the completion - especially for the bathrooms with floor pavement ready for coverings - can be done accordant to your own taste or by the seller's craftsmen.
Old style enthusiasts will enjoy the outstanding interior concept building as well as apartment offer.
Reasonable monthly operation costs of EUR 325,60 incl. donation for repair fund and VAT.
Condition of the building is excellent. The elevator starts from the bottom of the staircase with direct exit at every floor without steps in between, audio intercom system with second door inside.
Parking available at several public garages nearby resp. in only a few minutes walking distance.
Excellent public transport with underground lines 2 and 3, tram line D, 1, 2, 71, 46, 48, bus 48A, etc.
Shopping facilities just a few minutes to walk along the Josefstädterstraße or at the Mariahilfer Straße (only approx. 5 min. to go by U-2 or U-3)
World-famous historic sites like the Viennese neo-Gothic town hall, parliament, national theater, empress Sissis imperial palace or the famous café Landtmann are accessible within some 2 to 5 min. walking distance.
Please note our close economic relations to the seller (4 apartments are up for sale).
Demanded purchasing price: EUR 1.800.000,-- + 3 % broker's commission + 20 % VAT
To get more information about this property please contact us!
Heizwärmebedarf: 169,0 kWH/qm/Jahr
Next to parliament and town hall
Angaben gemäß EAVG 2012: Heizwärmebedarf: 169,0, . Objektnummer: 291190399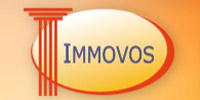 Bitte füllen Sie dieses Formular aus, um den Anbieter dieser Immobilie zu kontaktieren. Spezielle Fragen und Anliegen können Sie gleich in diesem Formular, welches via Email an den Anbieter weitergeleitet wird, stellen.
Anbieter: Dr. Vospernik Immobilien GmbH
Zurück zur ImmobilienMarkt Hauptseite